Hey friends! So I'm here to talk about the spring beauty items I'm NOT going to buy this year. If you're not familiar with the whole "anti-haul" concept check out this video by the lovely Kimberly Clark. Quick version is in the beauty world that's constantly telling you to "buy! buy! buy!" this is the other side telling you it's okay to save your pennies.
Disclaimer:  I'm talking about why I'M not buying these products, not passing judgment on others who bought them.  It's not me hating brands. It also doesn't mean some of these wouldn't make great gifts for someone. They totally would. It's simply me saying "I don't need it and I'm not gonna buy it for myself." We good? Okay, let's get started!
Glitter Bomb Palette by Too Faced: This just sounds awful. Look, I love glitter but it's TERRIBLE to work with in a pressed form. You really have to dig your brush or applicator into the pan to get the product out and while doing that you get it everywhere! If these were cream, you'd have my attention. Even loose, glitter is better for me to work with. In this form though? I'm going to have to pass.
Cheek Parade by Benefit $58: If you're in the market for blushes and bronzers and are on the lighter side these may be great for you. Sadly, I am not in the market and thanks to my new job involving being outside for hours I couldn't even use two of these as eyeshadows. Even though this is indeed a great deal I don't need it and I'm not going to buy it.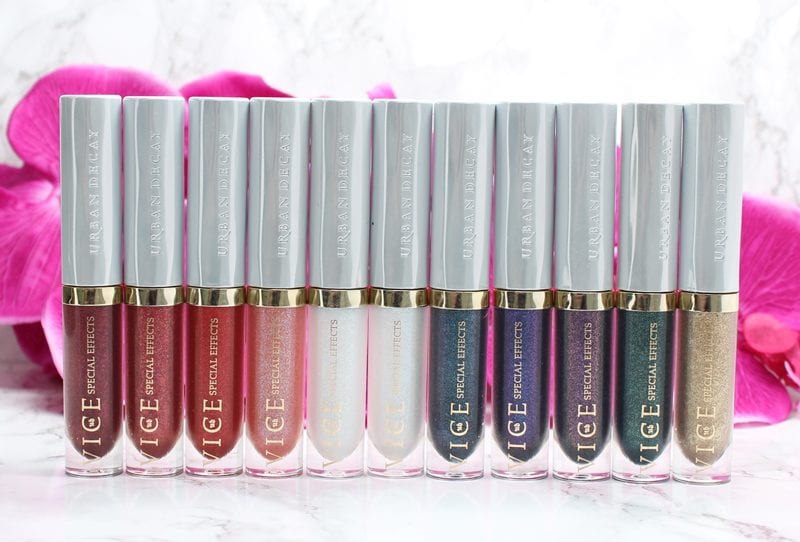 Urban Decay Vice Special Effects Lip Topcoat $18: This are lovely, but I don't need them. I can get the effect they give with the things I already have. Also while they're mostly sheer, the darker ones have enough pigment in them to make them not blend as well as my pigments would. Next!
Marc Jacobs Coconut Collection: Nothing about this collection seems to justify the high price tag. Not one thing.
Kylie Blushes $22: OK, so I said before that I'm not in need of blushes, but it's more than that. The names of these make me uncomfortable when you realize Kylie was 17 when she started to date a 25 year old guy. You see it, right? Tell me I'm not alone.
Nikkietutorials Ofra Collab: The price for this is still unclear because it really depends on the coupon code you're using. Either way it's not something I'd want to pay $50+ for. I don't need it and I'm not going to buy it.
Aaaaand I think that's it! Tell me are there things you're going to pass on these spring? Let me know in the comments below!
Mel is a fangirl through and through. She discovered her love of sewing and beauty through cosplay. She's here to help anyone who wants to start cosplaying and show them just how much fun it can be.To find her all you need to do is follow the trail of glitter and aqua hair dye.
Latest posts by Mel Keysmash (see all)