My shopping list is about as long as a Hall H line at this point but I can't stop, won't stop.
I mean. LOOK at this backpack! I don't even like backpacks, but I want this one so bad. Loungefly (#2913) has only 400 of them available for $45 a pop. Wanna bet we're going to see 400 people walking around with these on after Wednesday night?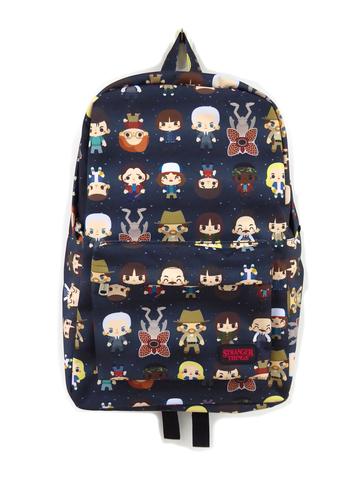 One of my favorite things of the past year has been everyone rediscovering the awesome that is Bob Ross. He's showing up everywhere, including SDCC. Check out this adorable koozie set from Hot Properties (#609)! You get three koozies, plus a magnet and a sticker, for only $20.
If you're a Comic-Con HQ member (and if you aren't, why not?!) you can also grab this free exclusive pin from their booth (#4045).
Any of these items on your shopping list?
Liz has a ginger kitty named Thackery Binx who chirps like a bird and plays fetch like a dog. She reads a lot of slash, and writes a bit as well. She thinks she's a good cook, she brews beer, she's a total nerd about baseball, she reads YA fiction, she has recently rediscovered her love of pop music, she swears like a sailor.
Latest posts by Liz Keysmash (see all)