I'm going to start giving my bank account the bracing pep talks now. SO MANY THINGS I WANT TO BUUUUUY
This would definitely not be the first time I've dropped some dollars at the IDW booth (#2743). Wynonna Earp stuff gets me every time. Especially this pin. Pride Mustache, y'all. Let the gloriousness of this sink in for a minute.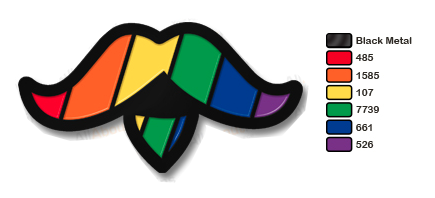 Okay, now let's talk about the rest of the goodies from IDW. Like this Clue #1 envelope pack. You get 3 regular covers as well as the con exclusive Gabriel Rodriguez cover, AND you get a pack of Clue promotional trading cards, and it all comes in an envelope just like the ones from the game (except larger, obviously). For only $20! How cute is this?????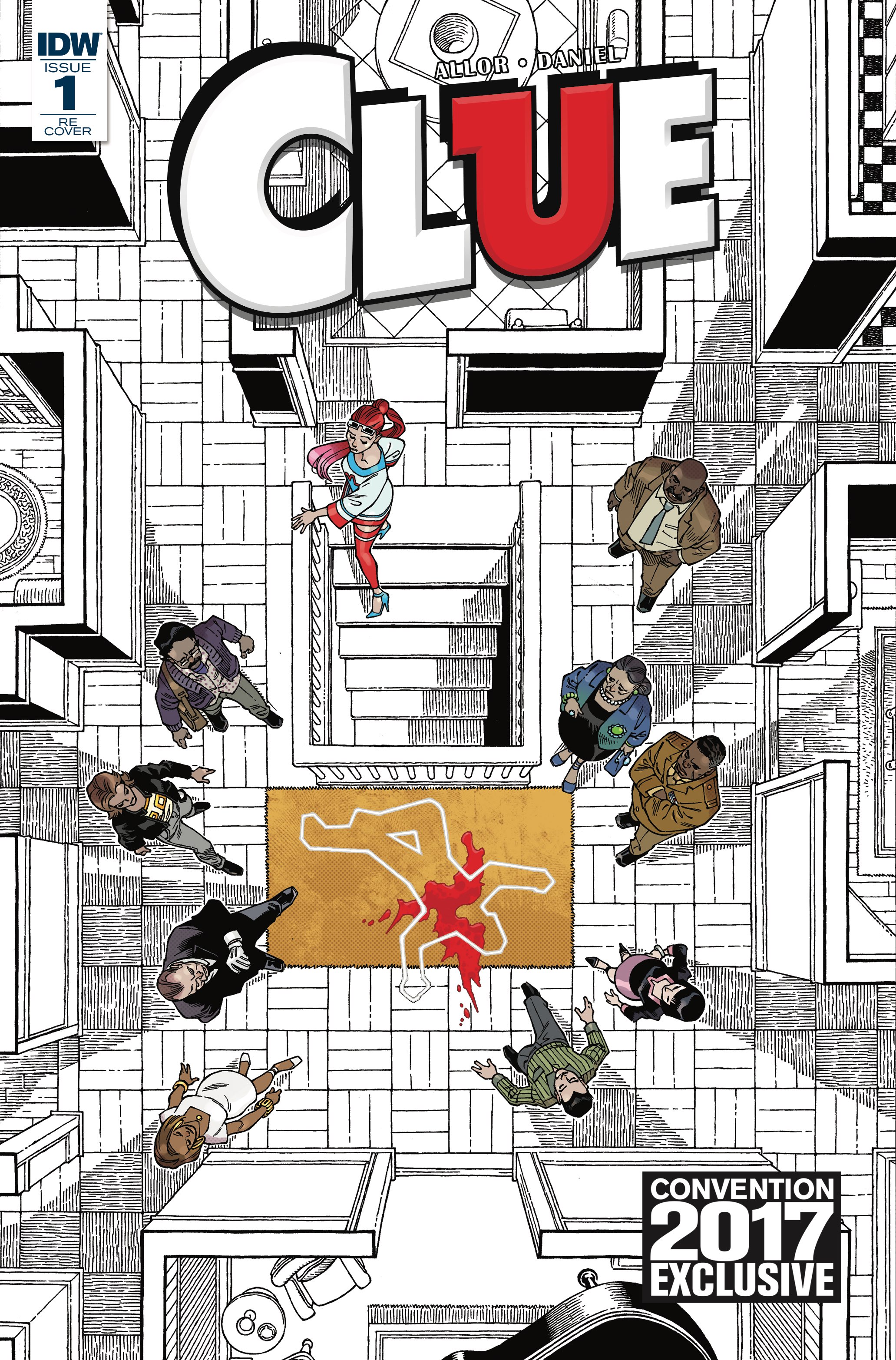 Gabriel Rodriguez also did a variant cover for a hardcover release of Locke & Key: Heaven and Earth, which you can snag for only $20. It features an "oft-requested and long-denied [reprint of the] Eisner-winning one-shot, "Open the Moon!", the other long-sold-out one-shot, "Grindhouse!" and the even more hard-to-find IDW 10th anniversary Locke & Key tale, "In the Can!", along with additional covers, behind-the-scenes photos and more!" That's a damn steal.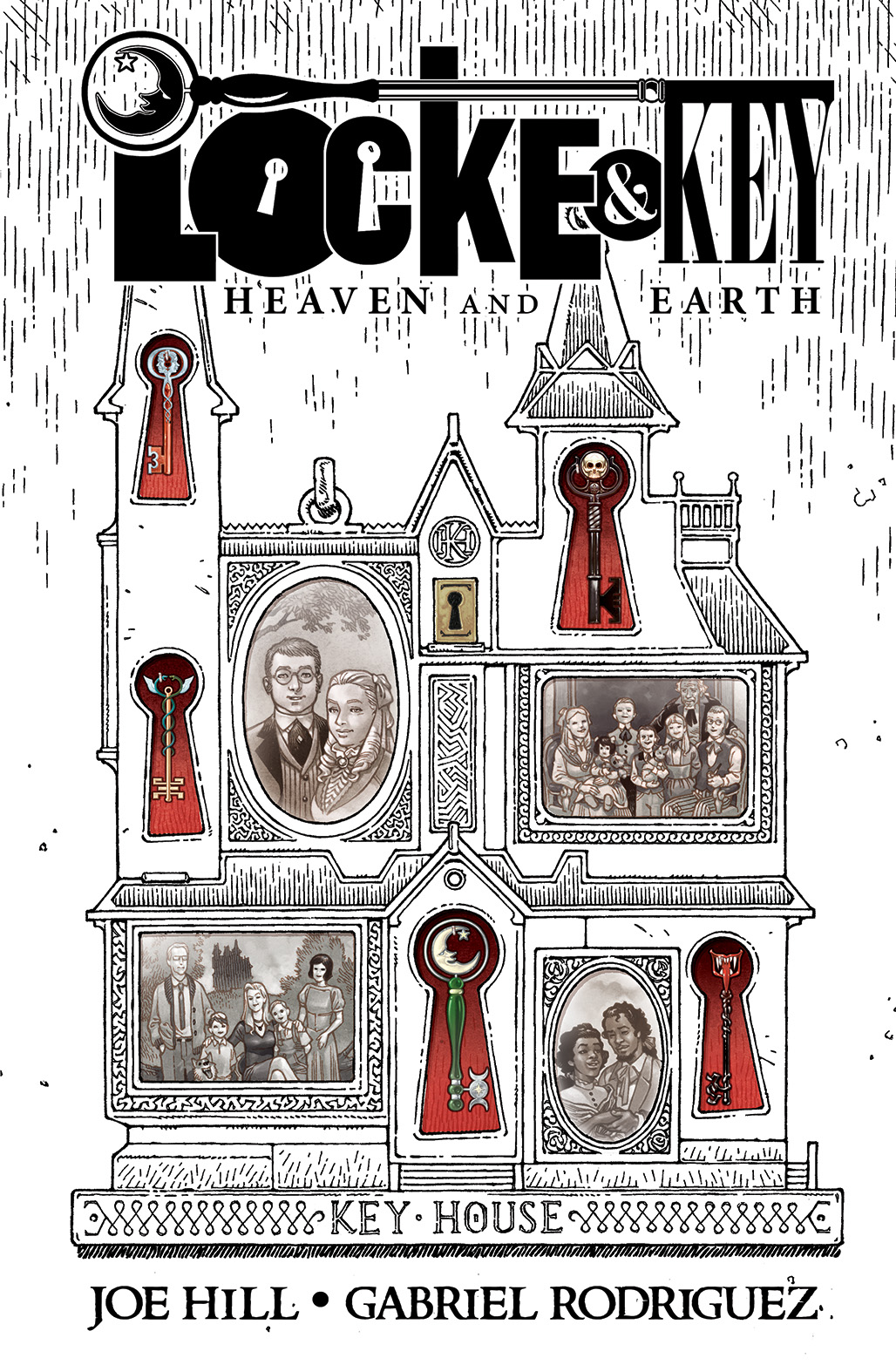 If you loved the Deadpool end credits, then you love the art of Justin C. Harder of CLAUS Studios. He's bringing a bunch of exclusive Deadpool art (as well as lots of other goodies) to his small press table, O-08.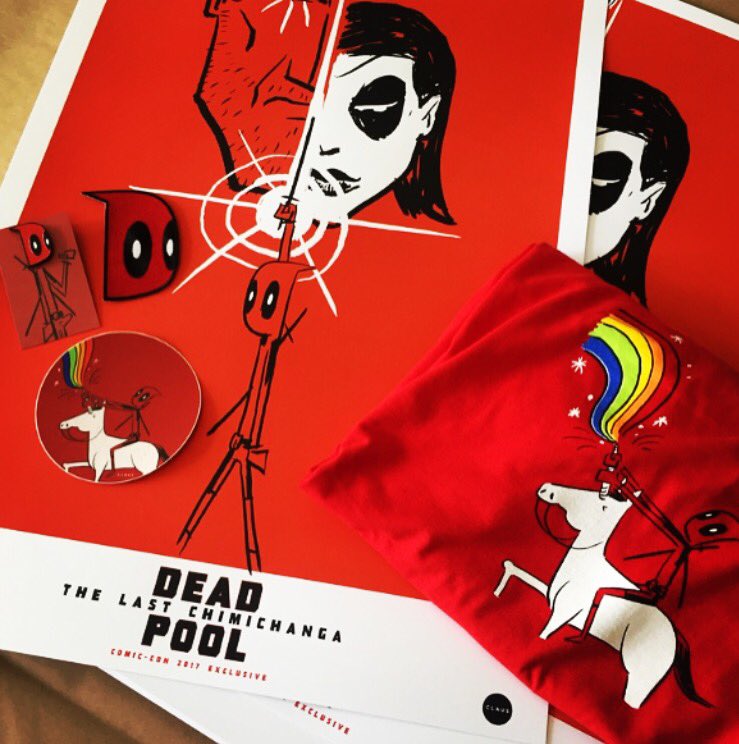 I never watched The Tick, but my bestie loved him, so when I saw these postcards from New England Comics (#1807) I knew I would have to try to grab one. They will also have comics and prints, to add to the glut of awesome Tick stuff taking over the city.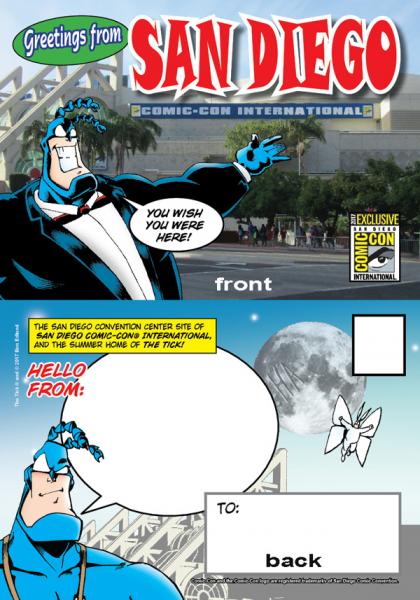 One of my favorite things to shop for at conventions is new jewelry, though I usually go for earrings. This may be the first time I've wanted a ring. But look at this one from The Society of Illustrators of Los Angeles (#2616).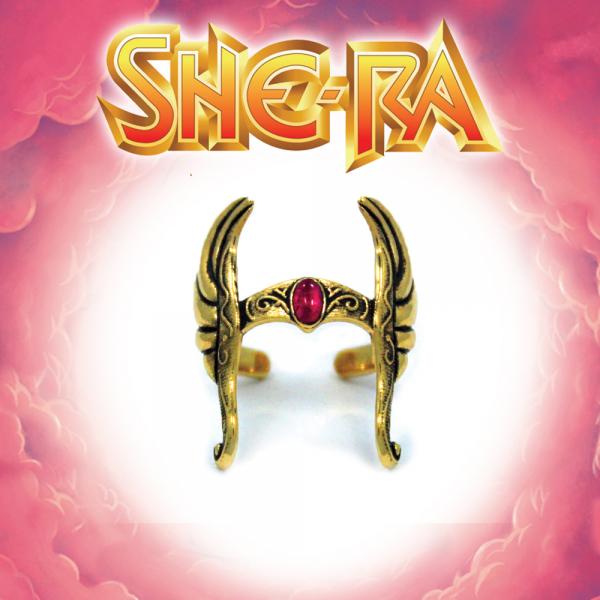 Liz has a ginger kitty named Thackery Binx who chirps like a bird and plays fetch like a dog. She reads a lot of slash, and writes a bit as well. She thinks she's a good cook, she brews beer, she's a total nerd about baseball, she reads YA fiction, she has recently rediscovered her love of pop music, she swears like a sailor.
Latest posts by Liz Keysmash (see all)