This is going to be kind of a different review because I'm going to tell you up front, I love this movie. I know I should stretch it out but there it is. I've seen it three time and I may try to see it more. If you're short on time lemme make it quick for you: see the movie at least twice and embrace it's beauty.
I know it sounds weird or that the movie is somehow incomplete and it requires two viewing but that isn't the case at all. Everything is there in the first viewing, but on the second watch you're able to *see* everything and truly be in awe of the detail of this film. From the beginning voice overs to the sunset at the end. THERE IS SO MUCH THERE! AND it's done so well. It's rare for me to see a film and get more out of it every time I see it. This is one of those films.
The story and script flowed and never felt stilted. Michael B. Jordan brought to life one of the most sympathetic villains in the MCU. I got his pain. I got his motivation and it made sense within the story.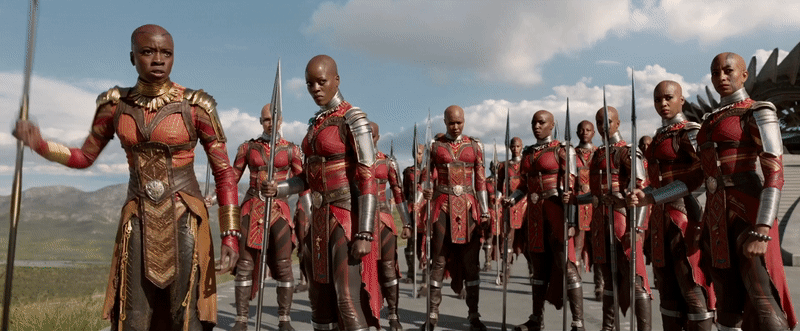 Then there were the lovely Ladies of Wakanda. They were all fully formed and whole women. They all had their own motivations and codes they stood by while being bonded in love. They were amazing to watch.
On top of all the richness in the script, it is a feast for the eyes. From the costumes to the sets, there was so much eye candy.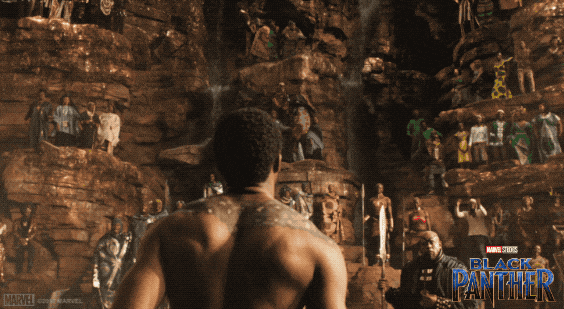 I think one of my fave scene was the waterfall scene. There was so much to see and so much joy in culture showcased. None of it felt like a costume in a movie which it s testament to how well all of it flowed.
I can't encourage you enough to see this movie. 10/10 suits encased in a necklace.
WAKANDA FOREVER!
Mel is a fangirl through and through. She discovered her love of sewing and beauty through cosplay. She's here to help anyone who wants to start cosplaying and show them just how much fun it can be.To find her all you need to do is follow the trail of glitter and aqua hair dye.
Latest posts by Mel Keysmash (see all)