Every Friday we'll pick a theme and then five things (hence the name! We're so original!!!!!) that fit that theme. Feel free to make your own choices in the comments, or send them to us on Twitter. This week we're talking about the backing band for the headliner, the stuff we fill our plate with after we've taken our portion of the main dish. Side dishes ftw.
My number one favorite holiday side dish is sweet potato casserole. We use canned sweet potatoes, brown sugar & pecans. We don't do the marshmallows or anything fancy just super yummy with just the right amount of sweet.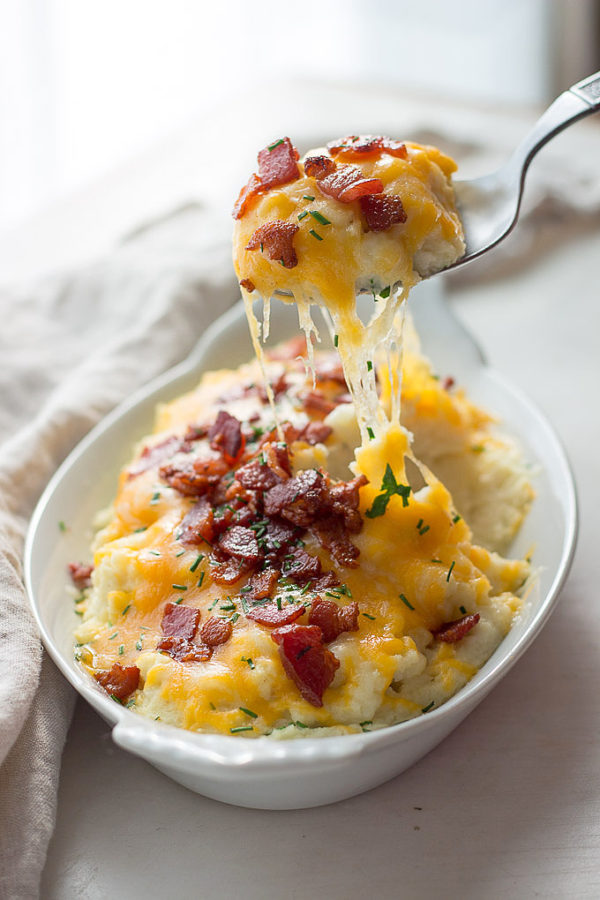 My sister and I recently started the keto diet, so we made a lot of food to take to Thanksgiving dinner this year. The side my sister brought was this loaded cauliflower, and it was AMAZING. I almost (almost) didn't miss the mashed potatoes. 
I heart stuffing, but bread is a no-go on keto, unless you're willing to make your own with flours like almond or coconut. Since I didn't want to have Thanksgiving without stuffing, I made this version for me and my sister. It turned out really well! It's crispier than stuffing we're used to, which I didn't mind. The sausage and the sage made it taste very similar to traditional stuffing.
I don't care what anyone says, gravy is its own side dish. I love it and it's what will make or break ANY holiday meal for me. Mess up the gravy and it's over. You may as well order takeout because there is no coming back from that. Oh, how I love gravy. 
A close second but not quite as important as the gravy is the mashed potatoes. There is something about these whipped starchy tubers that just make my heart happy. I love them and if done right can elevate the holiday meal. 
We all like to get together for a little asdfl;kj from time to time.
Latest posts by Keysmash Group Posts (see all)